The North Face Stormbreak Tent Collection
The North Face Stormbreak is a classic.  Featuring large doors for easy access and amazing views of the great outdoors, these tents are for making outdoor memories.  Available in 1, 2, & 3.
GCI Kickback Rocker
GCI's lightest and most compact rocker to date, the Kickback Rocker packs a big punch for its mid-size stature. The Kickback Rocker sits slightly lower than standard size chairs, but higher than low to the ground chairs – making it the perfect chair to kickback in! It features patented Spring-Action Rocking Technology for smooth rocking on flat, hard and soft terrains. Designed as a bagless chair, it is equipped with a built-in carry strap and loop and peg closure system. This offers a quick set up and pack up. Additional features include a beverage holder and cell phone pocket.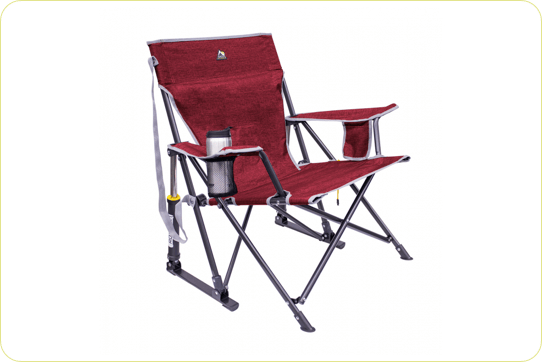 Camp/Hike Products
Showing

results