Saturday June 3, 2023
10% of ALL sales on Land Trust Day goes to support public lands!
We established Land Trust Day in 1992 to celebrate the value of "muscle powered" trails and for 30 years we have donated a percentage of sales from the 1st Saturday in June to protect the wild places we love. These funds, made possible by your purchases from our local shops, go to organizations that advocate for both open space and the inclusion in outdoor recreation for all. Please join us in support of open space and open minds across NC & VA.
We are committed to welcoming a growing number of new visitors as we experience the enjoyment of wild places together. The focus on positive experiences for all not only helps disrupt inequities but expand the broader community's commitment to conservation. We are excited to continue our efforts with longtime conservation partners in addition to new relationships in order to preserve the natural legacy that welcomes all races and ethnicities to membership and its care. Below are just a few places we support in our local community.
Learn More About the Land Trusts We Support
By Tina Currin I remember the moment when I first discovered paradox. I was nine years old, sitting in bed and frantically turning over what I had learned…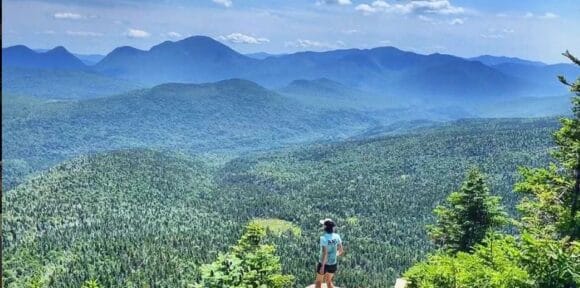 You may have heard of land trusts, you may even have a vague idea of what they do: save environmentally sensitive lands from development. That much…
PROMOTING CONSERVATION AND ACTIVELY WORKING TO PROTECT AND PRESERVE NATURAL LANDS
A land trust/conservancy is a nonprofit organization that actively works to conserve land by undertaking or assisting in direct land transactions. Primarily the purchase or acceptance of donations of land or conservation easements. There are over 30 land trusts in North Carolina and Virginia working to save the places you love by protecting our ecological diversity, water quality and open space.
Back in the early 70's when we got started in the outdoor outfitting business, we gave little thought to availability of open spaces for hiking, paddling, running and biking. Pick up a map, match the trip to available time, and go. Over time, those great trips lost some of their character, and the joy in the outings diminished. Viewscapes became cluttered with new development as farmers planted septic tanks for homes instead of agricultural crops; shopping centers grew out of pastures; unofficial "trails" along streams were posted; access to public waters close
In 1992 when the first Saturday in June was designated "National Trails Day," we wanted to do something to celebrate the value of all kinds of "muscle powered" trails. And, we wanted to give something back to one of the cornerstones of our outdoor clothing and equipment business, a self imposed "earth tax," if you will. We settled on a donating a percent of sales receipts on National Trails Day in all our Great Outdoor Provision Co. stores. We chose local land trusts as the beneficiary as they acquire land for protection thru purchase in the open real estate market or by gift, thereby guaranteeing that the most endangered lands of greatest importance to local communities and regions are protected. Further, land trusts manage "conservation easements," where landowners donate development rights to their land in order to protect the land's natural qualities and take advantage of federal and state tax benefits. Often these benefits allow landowners and their heirs to keep land open and undeveloped. Lots of value for the health of the community with very low overhead cost makes for a highly efficient contribution.
Since our Land Trust Day in support of National Trails Day started, we have raised over $325,000 for land trusts here in North Carolina and Virginia. Once again, we are pushing other retailers to join us, with whatever percentage their businesses can afford, in order to maximize the moneys raised and the open spaces saved. We are proud of our stewardship, and ask you to support our efforts by making purchases in one of our stores, or those of one of the other retailers that have joined our efforts, on the first Saturday in June. Let's keep the joy in those all important trips on our local trails.
Tom Valone, Founder
Great Outdoor Provision Co.