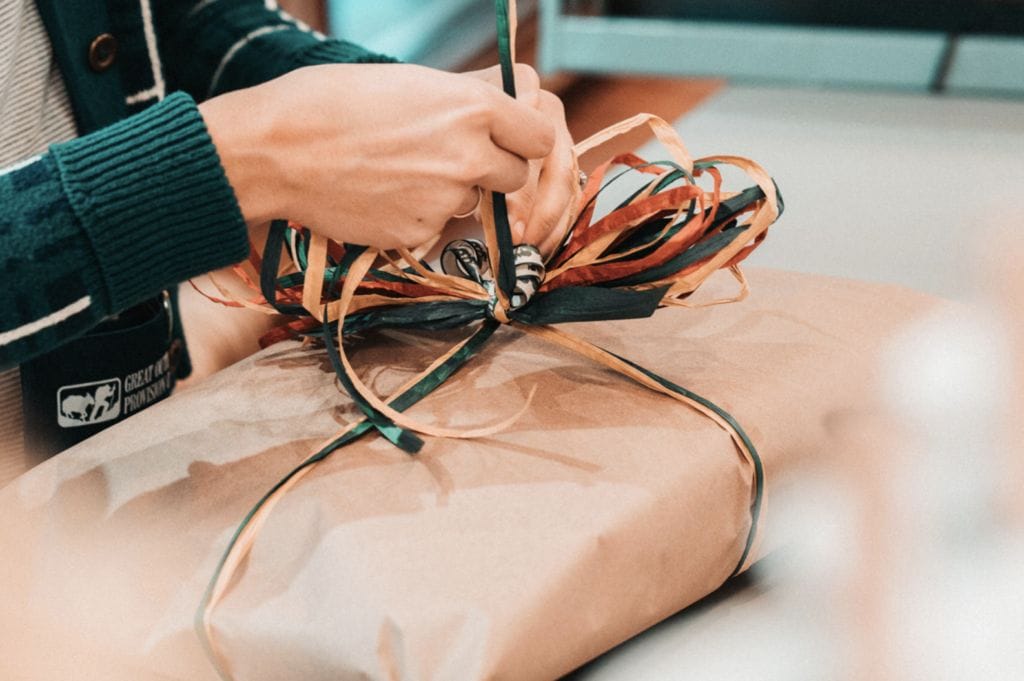 Due to COVID 19 our traditional gift wrap is limited to certain items. Items purchased in our shops receive a gift bag. Items purchased via our website receive our parcel wrap. Here are a couple things to keep in mind:
*Please note: Through December 11 we are offering complimentary gift wrap for clothing items only. Due to awkward packaging used for outdoor equipment we can not gift wrap equipment.
Please check the "Free gift wrap" box if you would like your clothing item wrapped.
Requesting multiple gifts to be wrapped? Drop a note in the note field with the name for each gift and we'll be happy to add a gift tag to your package… that way you'll know who gets each gift!