Last fall, Blue Cross and Blue Shield of North Carolina, in partnership with N.C. State Parks, N.C. Recreation and Park Association, Friends of State Parks, GetGoingNC.com and Great Outdoor Provision Co. launched Hike NC! The goal: to get more folks on the trail by creating a supportive environment for newcomers. Working with Hike NC!, we've incorporated many of the beginner-friendly approaches embraced by our GetHiking! program to create a safe and welcoming environment. The result: last fall more than 800 hikers, many new to the sport, participate in Hike NC! hikes.
Hike NC! is back for the spring! (This past weekend saw upwards of 100 hikers on the trail). To help this flood of hikers become more comfortable with their new passion, we've collected 10 especially beginner-oriented posts from our adventure blog, posts that cover just about every aspect of getting started we could think of. Below, get a quick feel for each post, then click on the provided link for the information that will help you become a more competent, confident and engaged hiker!
Welcome to the trail!
1. The Big Picture: Allaying your fears
Before we talk specifics, let's talk big picture. As in, what exactly is hiking all about?
Learn more here.
2. Gearing up
You're headed out on your first hike and you're wondering: does a hike in the woods differ much from a walk around the neighborhood? It does, and part of that difference is in the gear you'll need. It's minimal for your first outing — but important.
Learn more here.
3. 5 things to bring on your first hike
What accoutrements should you bring on your first hike? Not a lot, but these five items can make a big difference in how much you enjoy the experience.
Learn more here.
4. 10 Essentials for your day pack
You want to be prepared as your hiking adventures take you deeper into the woods, but what exactly does that mean? You likely can think of 100 things you might need on a hike, but that's a lot. We distill your list down to 10 essential items.
Learn more here.
5. What to expect on your first group hike
Your first hike may be with an experienced friend, or it may be with a group — a group of strangers. Further, a group of strangers led by a stranger whom you're entrusting to lead you into the woods — and, more importantly, back out — safely. Make the experience a positive by knowing a few key things about the group experience before the hike.
Learn more here.
6. The reluctant hiker
Sometimes we back into the things we end up loving most. Brussel sprouts, for instance. And, is sometimes the case, hiking. Some quick tips for when you're invited on a hike and can't (and shouldn't) say no.
Learn more here.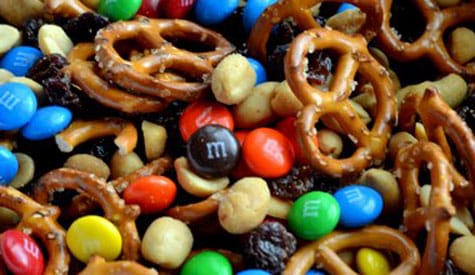 7. What makes for a good first-hike trail?
You want to take a hike on your own, but aren't sure what trail to take — or even what to look for in a trail. There's a lot of information out there on trails: here's what to look for to make sure a trail is right for a beginner. (And five examples of good first hikes in the Piedmont.)
Learn more here.
8. Now that you're a hiker …
You've got several short hikes under your belt, and you really like it. What comes next in expanding your hiking career?
Learn more here.

9. Trading up from your beginner gear
When you first got into hiking, the basics were good enough. But now that you're a bonafide hiker — going farther, on more challenging terrain — you need gear that can better meet the challenges of a hard-core hiker. Some tips on the gear you'll need to step up, and how to make that happen.
Learn more here.
10. GetHiking!
Now that you're a part of the hiking community, stay connected with our GetHiking! program. We have more than 6,000 members in Charlotte, the Triad, Triangle and Greenville in North Carolina, and in Charlottesville and Virginia Beach in Virginia. Keep track of our upcoming hikes, learn about great gear and resources, and pick up on tips from experienced hikers by subscribing to our GetHiking! enewsletter for your area.
Learn more here.