-Submitted to GOPC by Tara & Jonathan Dower in June of 2019-
Greetings from mile 790 of the Appalachian Trail. My husband and I began our thru hike attempt of the AT on March 22, 2019.  As of today we have been hiking 70 days with a couple zeros (a day spent hiking zero miles). Thru hiking has taught me to be okay with being stinky, the importance of Leave No Trace and to appreciate the peace that comes from walking in the woods. After all that's all this really is; a long walk.
So far, we have hiked through so many wonderful and different landscapes; from mountain ranges, to rolling wheat fields, to rocky outcrops just to name a few.  My husband and I have had a couple areas of the Appalachian Trail that are so beautiful and special to us we can't help but share them with those looking to experience this amazing trail. These are Thru Hiker approved sections that will not disappoint.
1. Max Patch to Hot Springs – 20.5 miles: We found this terrain to be easy for us. There is parking at the bottom of Max Patch and shuttles in Hot Springs that can bring you back to your car at the end of your trip. We highly recommend starting your section hike with a night on Max Patch to get some of the best sunsets and sunrises in the state.  There are three shelters and several stealth camping spots along this section. When using any stealth camping sites, always use Leave No Traces practices to minimize impact to the environment. Once you've descended into Hot Springs make sure to get the Breakfast Skillet at the Smoky Mountain Diner and take some time to soak in the hot spring baths.
2. Marion, VA to Bland, VA- 57.5 miles: This section is also moderately easy terrain. We found this area to be so diverse compared to the trail we hiked before. You pass through multiple open fields and walk alongside peaceful creeks. Park right outside the Mount Rogers Visitor center and ask Bubba in Bland to shuttle you back. There are four shelters and many stealth camping spots with plenty of water.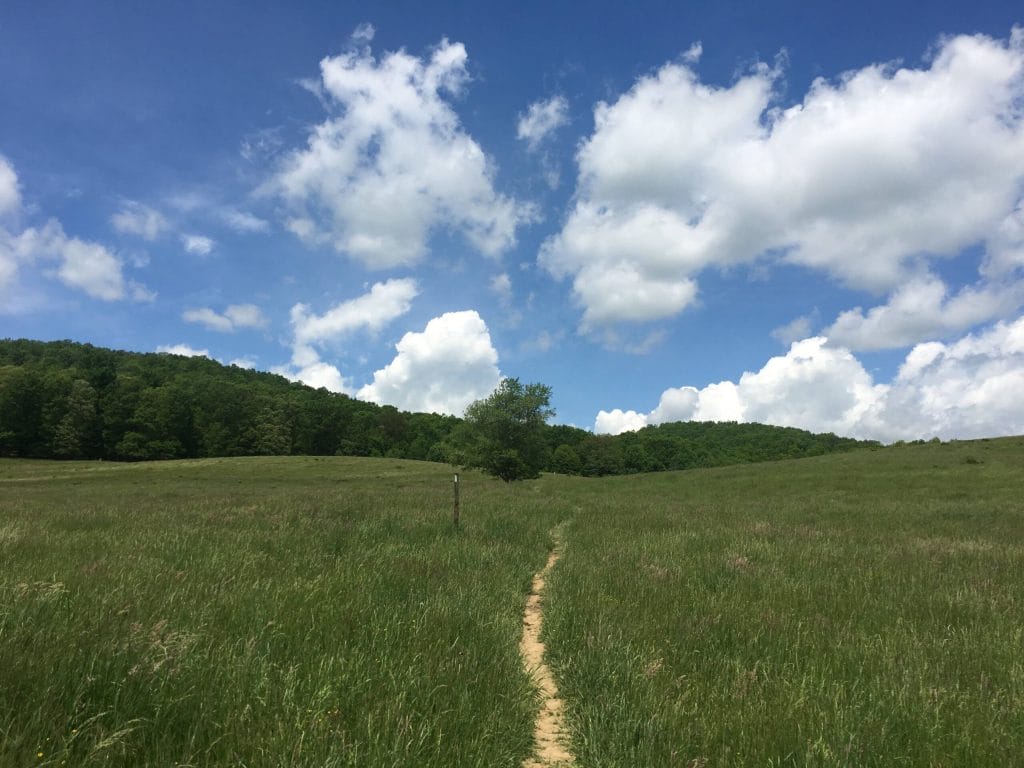 3. Craig Creek Rd. (VA 621; 37.3793,-80.25) to Daleville, VA – 41.1 miles: If you are looking for a little more of a challenge, we recommend this section. The terrain is rocky but the gorgeous peaks are worth it. On this section you will have the pleasure of encountering Dragons Tooth, McAfee Knob, and Tinker Cliffs. There are five shelters and camp spots with great water sources.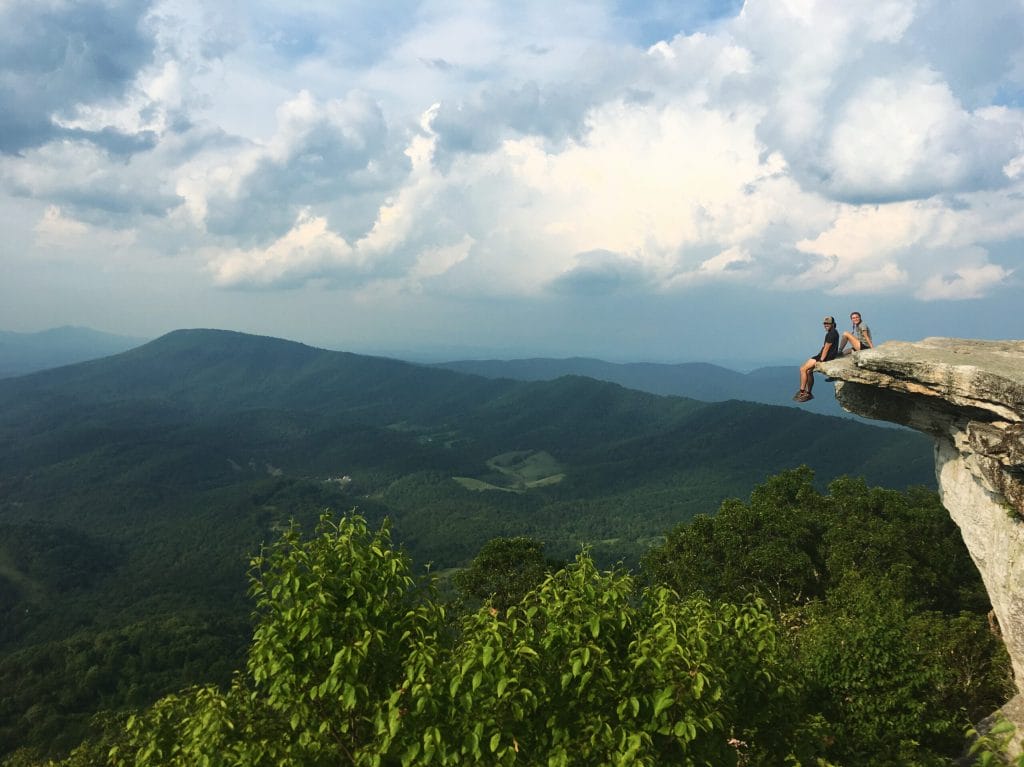 To navigate these sections successfully you will want to use some form of navigation. We have a AT Northbound Guide Book that we have found extremely helpful. Many hikers also use an App named Guthooks Guides to navigate the trail digitally and in real time. Either of these options will be beneficial.
Our hope is that you can take some time in the woods and experience a glimpse of what it has to offer.
Soon we will be entering the Shendoah National Forest In Northern VA, Home to hundreds of bears. Not long after that we will be near Harpers Ferry (the unofficial half way point).
Tara (Trail Name: Candy Mama) and
Jonathan (Trail Name: Sheriff)
To follow our adventure you can find us on instagram and YouTube: @the_dower _duo"