Are you feeling inspired by your favorite GOPC staffer? Looking for a last minute Halloween costume that highlights your passion for the outdoors? Odds are, you probably have these items (or something similar) sitting in your gear closet! Print out your own Official GOPC name tag (click to print) and you're ready to roll!
In 2015, Goodr was created to solve a problem: running sunglasses were expensive, ugly, and over-engineered. To solve this, we set out to design a pair of running sunglasses that were affordable, stylish, and all performance. And so, goodr was born. We've got SO many to choose from!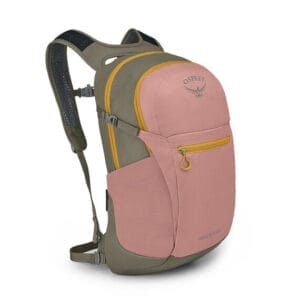 Daily adventure, commuting, travel, there's not much the daypack can't do. The Osprey Daylite series is a GOPC staff favorite!
3. Mountain Hardwear Women's Dynama/2 Ankle Pant
This is THE most popular women's pant in our stores this season for good reason! Whether you're trekking on the trail, topping out a boulder, strutting the office, or perusing the grocery store, the Dynama/2 Ankle transitions seamlessly.
We stock several versatile pole options for all types of terrain. Trekking poles are a great way to reduce strain on your knees and hips + provide extra balance!
As GOPC staffers, we're wearing plaid shirts year-round but it sure is exciting when we get to swap the moisture-wicking, short sleeve tech button downs for fuzzy flannel! Make sure you check out our Landseer Flannels the next time you're in the shop.
These are brand new for 2023 and already a staff favorite. Hold upright to sip through the built-in straw or tilt back to swig through the wide-mouth opening. Push the button to flip the top open and push it back down to lock it shut. The Owala FreeSip is leak proof! Visit your local shop to check them out (they're not on our website).
Odds are you've seen these shoes everywhere and there's good reason for it. Lightweight, soft landings, explosive take-offs, the On Clouds are a treat for your feet. We carry several different styles!